About Us
APA is able to offer you the service and inventory of a large service contractor with the small company atmosphere. 100% of our equipment we own and maintain. From our fleet of 30 trailers, box trucks, flat beds, to a breakout room projector; APA prides itself on our quality of service and equipment.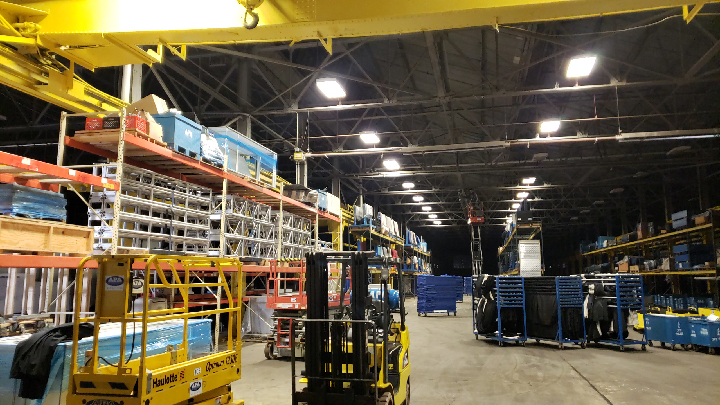 Going Green
The shift to the production of Eco-friendly events has become more important in our world today. APA Exposition Services recognizes the need to establish and maintain certain green practices to facilitate show management and their exhibitors.
Here's a few ways we have implemented green practices
Buying products in the USA
Updating inefficient equipment with new technology
Use of LCD TVs vs Plasma technology
Switched to LED lighting technology
Use of sign substrate made from recyclable materials
Online payments (where available)
Zoning of warehouse and office lights
Purchase and use of paper products with recyclable materials
---
Client Testimonials
In twenty years of national events, I never experienced a company that could match APA in professionalism, quality, or price... "APA is the premier A/V and decorator company. I always relied on the big national companies. While hosting a meeting in Pittsburgh, I was approached by APA and I had reservations but decided to give them a chance. They exceeded my expectations at every turn. Their management was always involved, and not afraid to pitch in on the floor an get there hands dirty. They saved us money with innovative ideas and saved our exhibitors money on shipping and money. After our first experience in 2006, Jim Petrovich and APA are my first choice, either in Pittsburgh or across the nation.
-Bruce S. Executive Director, U.S. Air Force
"The Pittsburgh Pirates utilize APA for over 50 events a year, and we couldn't imagine executing them on the scale that we do without APA. From conceptualization to execution - APA provides us with not only the state-of-the-art equipment, lightning, and multimedia technology but also expert advice and consultation services on how best to bring our plans to life.
-Christine S. Executive Director of Special Events, Pittsburgh Pirates
Our experience with the good folks at APA Exposition Services began in 1982. When we were a small fledgling show, we leaned on their on experience - without fail they delivered for us year after year. Today we're the region's largest annual event, with more than 700 exhibitor firms in 1600 exhibits. Each of those firms is still getting great service and personalized attention from APA. And our event team knows that when we hand APA an assignment it's done on time and on budget. From Sample booths, through A/V, lightning and staging, we trust APA as a critical partner who exceeds expectations every time.
-John D. Executive Director, Home and Garden Show
Jim and the crew at APA are hard-working and resourceful; their inventory and level of service is unmatched. I trust their integrity and appreciate their willingness to meet late deadlines, make changes or offer suggestions during the frenzy of event planning.
-Marie S. Executive Director, CBS Radio